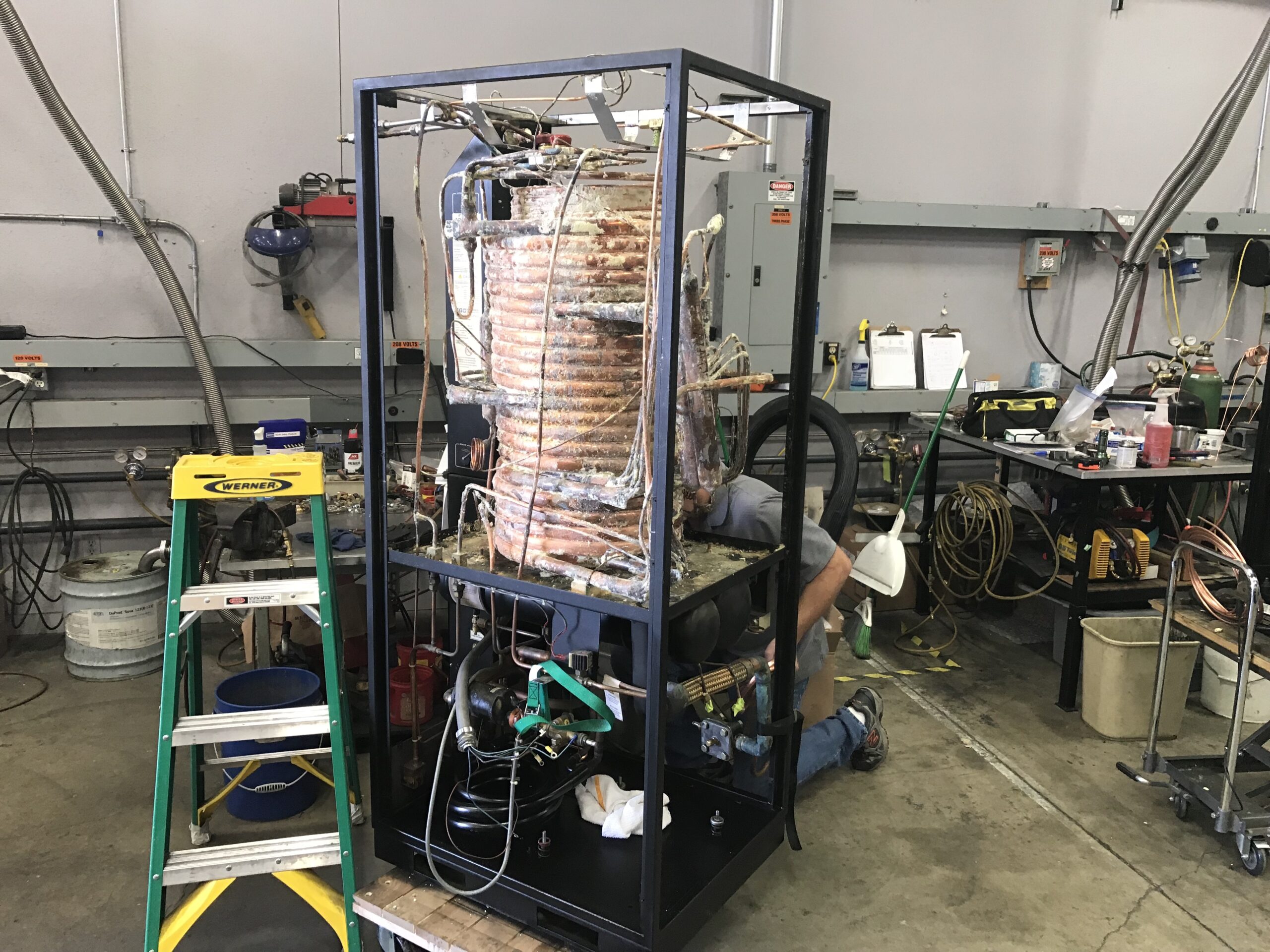 Polycold Service
M&T Systems provides comprehensive rebuild and repair services for all models of Polycolds, Telemark & MegaCold Water Vapor Cryopumps. Types of service include:
In-House Rebuilds of Polycold & Telemark Models- We provide a unit that is half the cost of new but with a service lifetime equal to new
Rebuilt Units of most all models for sale
Field Service by trained technicians with Polycold experience levels 5+ years or more
Upgrades of older units ending in 00 (ex PFC 1100HC) to use the newer green gas ( used in models ending in 02 ex PFC 1102HC)
Upgrades of ST models to HC
Our shop is set up to replicate the original manufacturing and test lines. All units are foamed with the original foaming equipment and tested to meet new specifications with the same OEM test equipment and procedures. This ensures that your Polycold is returned to you as close to factory-new as possible. Service interval is expected to be the same as a new unit. Warranty is 12 months on all service and parts replaced. Re-manufactured units sold by us have a full 12 month warranty.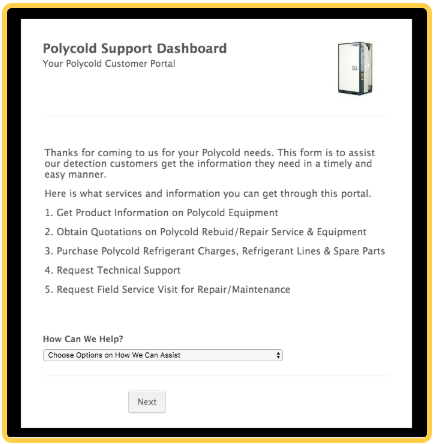 Polycold Service Dashboard
Use the dashboard interface on the left to obtain information, quotes and service information. You can start the process of getting a Field Service Engineer to your facility and/or get Return Material Authorization (RMA) to return your unit for service. Also, Submit cryo-coil designs and purchase needed refrigerant, refrigerant lines and spare parts. This Polycold Service Dashboard is designed to make getting the service support you need easy and fast.
Purchase Refrigerants & Parts
Why Choose Our Remanufactured Polycold Chiller
---
1. Our Repair Technicians are trained by a former Polycold Service Manager ( 30+ years experience)
2. All equipment used in the foaming & testing all re-manufactured units is the same used in the original manufacturing
3. Temperature load testing is completed on every unit verifying that the unit can handle the specified heat load equal to the new
4. Compressors are fully tested and if needed replaced with new, not rebuilt original equipment compressor
5. Warranty of 12 months on refurbished units and 12 months on parts/labor replaced in our factory