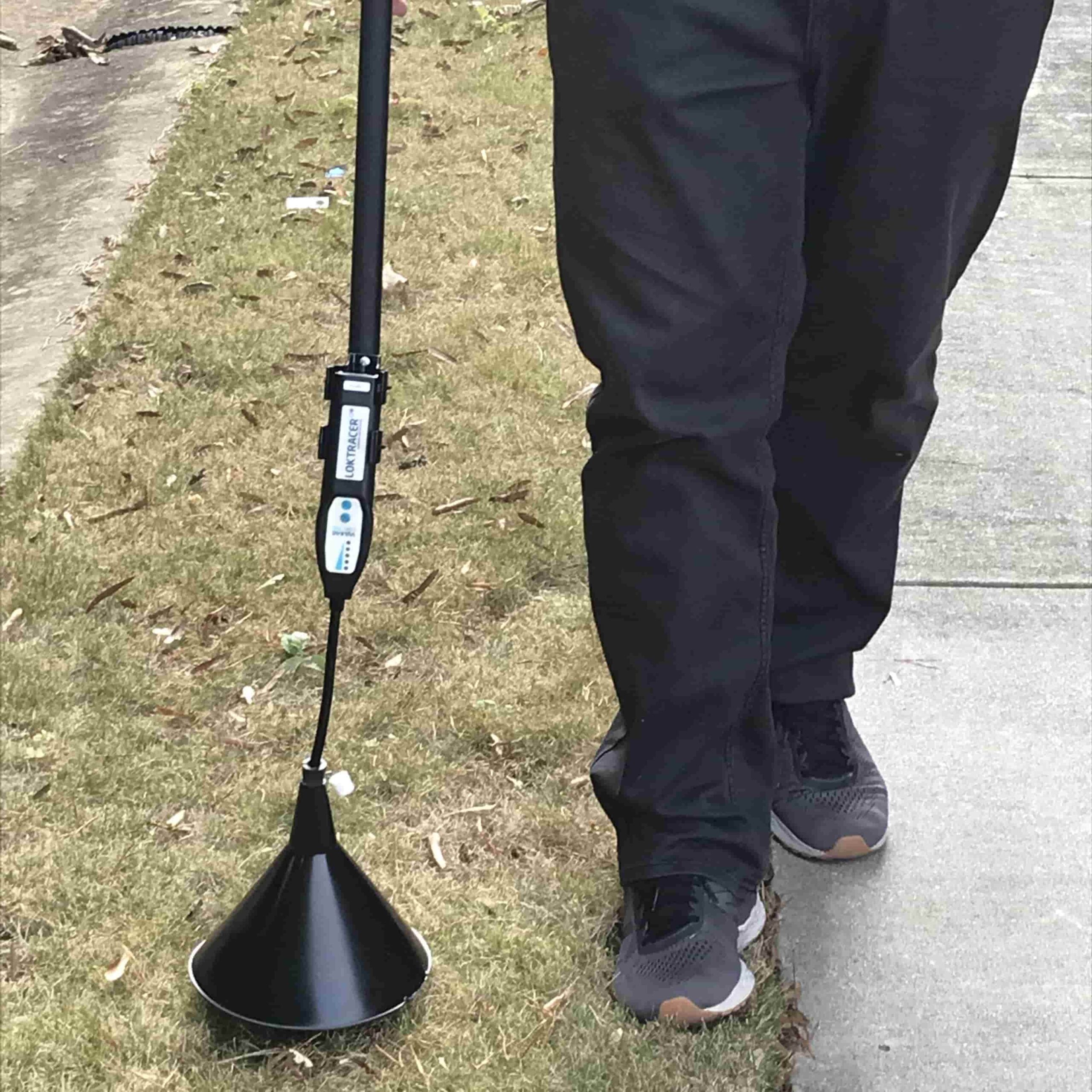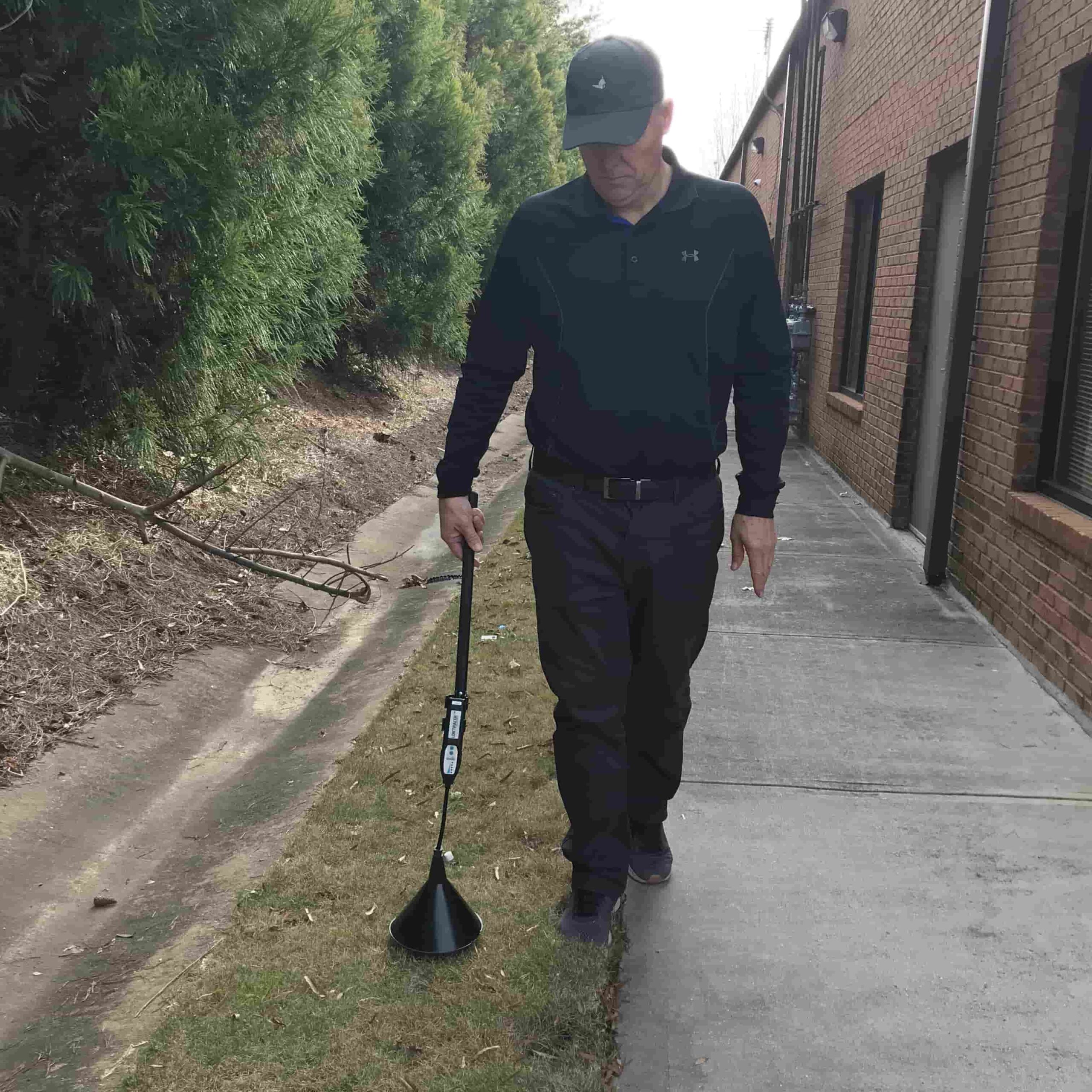 From One of Our Users of the Hydro-Lok....
Simply Leak Detection has used the Hydro-Lok since 2012, Recently, they sent us the video below of the Hydro-Lok in action.
Simply Leak Detection
718 Griffin Avenue #147
Enumclaw, WA 98022
Serving Seattle, WA Tacoma, WA & Olympia, WA
https://www.simplyleakdetection.biz
"The TLD500 underground leak detection system worked great for our system. We were trying to find an air leak on a 2200ft line 5ft below ground in clay and sandy soil. The pipeline is plastic so we couldn't put more than 6PSIG on the pipe. Even with this low pressure, a couple hours of low pressure trace gas flow along with the TLD 500 was able to locate the area of a leak 5ft underground within 6ft radius of the leak location. Greg and Kelly were also very helpful with fast shipping. They threw in high pressure hoses and fittings so that we could start tracing ASAP for repair. Well done team!-Jon Watson, Production Engineer- Evonik Industries AG"
As you know I am a licensed plumbing contractor in Florida.  My company started doing leak detection about 20 years ago. Leak detection was performed with acoustic detection and pipe locating equipment.  
Three years ago I purchased the Hydro Lok detector from Schoonover. It is standard equipment on my truck. With the use of tracer gas it has been a tremendous tool.
I have been able to locate leaks on underground piping that acoustics leak detection could not pick up. It is great for my business when I can locate leaks when other companies have charged for leak locating without finding the leak.
Many thanks for taking the time to meet with me and demo the unit.
Dave Weeks Plumbing
Lakeland, FL
863-648-4634
http://davidweeksplumbing.com
Water leak detection equipment can come in a number of different methodologies and techniques. Hydrogen leak testing is a tracer gas method to find leaks in underground piping and cables. Tracer gas methods work well when ultrasonic methods cannot locate or pinpoint the leak location.  Subsurface leaks can be difficult to find for obvious reasons. By using a mixture of hydrogen gas ( 5% H2 mixed with 95% N2 as a tracer) pumped into a pipe or cable and tracing its escape, a leak can be detected via the Hydro-Lok Hydrogen Leak Detector. Where other tracer gas leak detectors are over $9000, the Hydro-Lek is less than $2000 with no drop off in sensitivity to locate the leaks. This enables leak detection technicians and plumbers to add tracer gas leak detection to their leak testing line-up of leak detection tools.
Why Use Hydrogen as the tracer gas for underground pipe leaks?
Hydrogen is a very high energy gas and a small molecule
Background of hydrogen in air is very low thus providing good leak resolution
Low cost gas that is abundantly available and can be created
Hydrogen sensor offers great durability and robustness
Sensor is very sensitive to hydrogen and relatively inexpensive
What Applications Can the Hydro-Lok be used?
Underground Water Lines
Underground Gas Lines
Telecommunication Lines
Swimming Pools
Steam Lines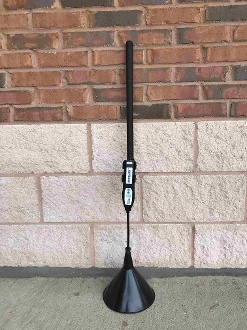 Demonstration of Hydro-Lok Locating a Leak
How to Use the Hydro-Lok as an Underground Pipe Leak Detector
 Isolate the underground line so that the hydrogen tracer gas mixture can be released into the pipe.
Determine what depth the pipe is below the ground and the type/density of the underground soil/material.
If the pipe is 2 ft. underground, it may only take 30 minutes for the tracer gas to surface. If it is much deeper and the material is concrete, the period could be as long as overnight.
Inject the hydrogen tracer gas into the line pressurizing as much as possible without damaging any component in the piping system. Pressure is a major factor in leak rate, but keep in mind that leaking water lines expel a lot of tracer gas.
Once you feel the tracer gas has surfaced, walk the line of the pipe, probing every foot or so until a leak is detected.
Measure the leak rate in the area where indicated closely and determine the point of highest reading.
The leak should be located within a 3 foot circle of where the highest leak rate is indicated.
Who Should Consider Using Tracer Gas Leak Detection and the Hydro-Lok?
Leak Detection Companies
Plumbing Professionals
Plant Engineers
Maintenance Staff