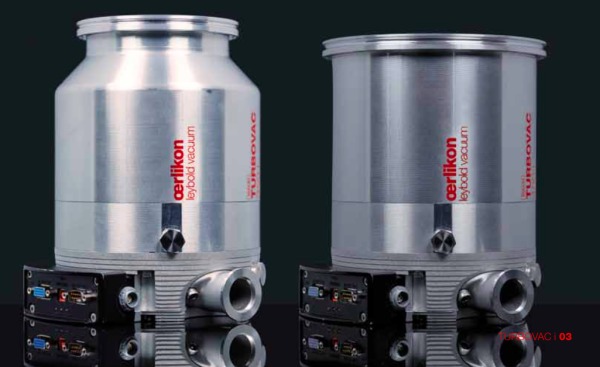 Applications:
Analytical High Vacuum Applications
Helium Leak Checking
Mass Spectrometers
Load Locks
High Vacuum Laboratory Applications
Optical Coating
Degassing
Data Storage
UHV Vacuum Systems
Semiconductor Tools
Vacuum Furnaces 
TURBOVAC i / iX Hybrid Turbopumps
TURBOVAC i/iX Series offers the unique hybrid bearing system for reliability and durability. The lifetime bearing lubrication system never needs an oil change. With light gas pumping speeds up to 60% higher than others on the market and compression 100 times higher than previous generation products, the TURBOVAC i/iX outperforms other turbopump technologies. Cooling of the bearings through thermal isolation and a highly efficient motor ensures a low cost of ownership.
The three models of the TURBOVAC i/iX Series offered for OEM, End User and R&D applications. The TUROBVAC i Series provides the best-in-class performance in throughput and compression ratio available in high vacuum pumping.
Standard Front End - Cost-efficient solution for basic function & interface. Baerst for OEM applications that do not need extensive control interfaces and also need to control cost
AnyBus Extension - Flexibility for many interface options. AnyBus allows the user to choose from an array of control modules.
Vacuum System Controller TURBOVAC iX - For extended functions and pump system control. Vacuum gauge readout options along with on-board relays provide the R&D user the interfaces and flexibility needed for stand alone research and development applications.
TURBOVAC i/iX Series
Best in Class Light Gases Pump Speed & 100x compression ratio improvement
The Turbovac i Series offers the best in class performance featuring cutting edge rotor and drag stage design providing high performance. Performance in compression ratio is 100x previous models.
Price & Performance-

Best in Class Performance for Light Gases

-aggressively priced

Plug & Play- Integrated Controller Electronics- easy installation, operation & control

Fit & Forget - Innovative bearing & Pump Design- superior long-term performance
"Compression Ratio" is the ratio between foreline (partial) pressure and inlet (partial) pressure for a given process gas, measured in "zero flow" conditions (performed by injecting the process gas in the pump foreline while the high vacuum port is blanked off).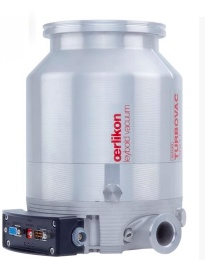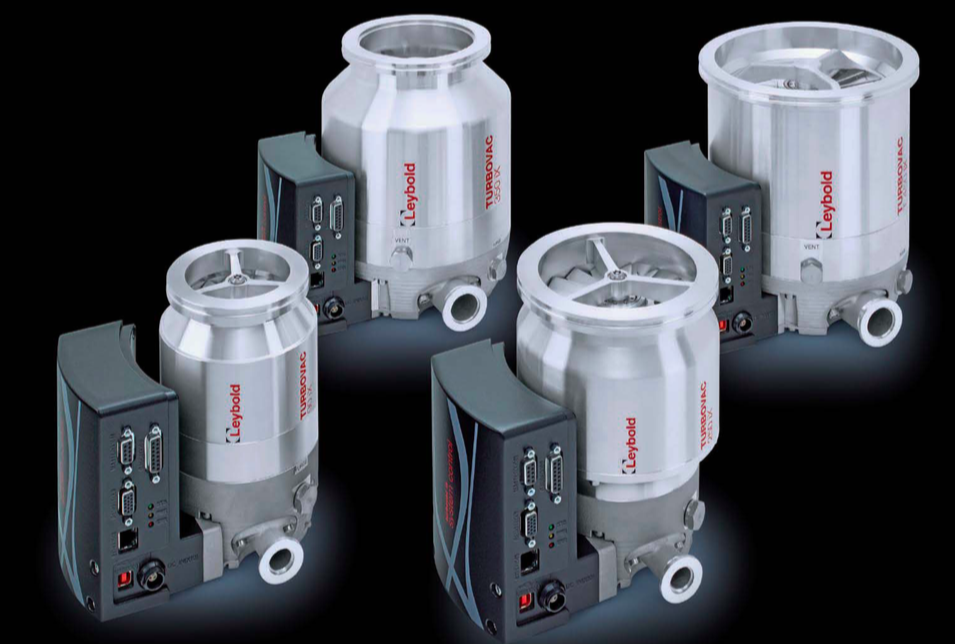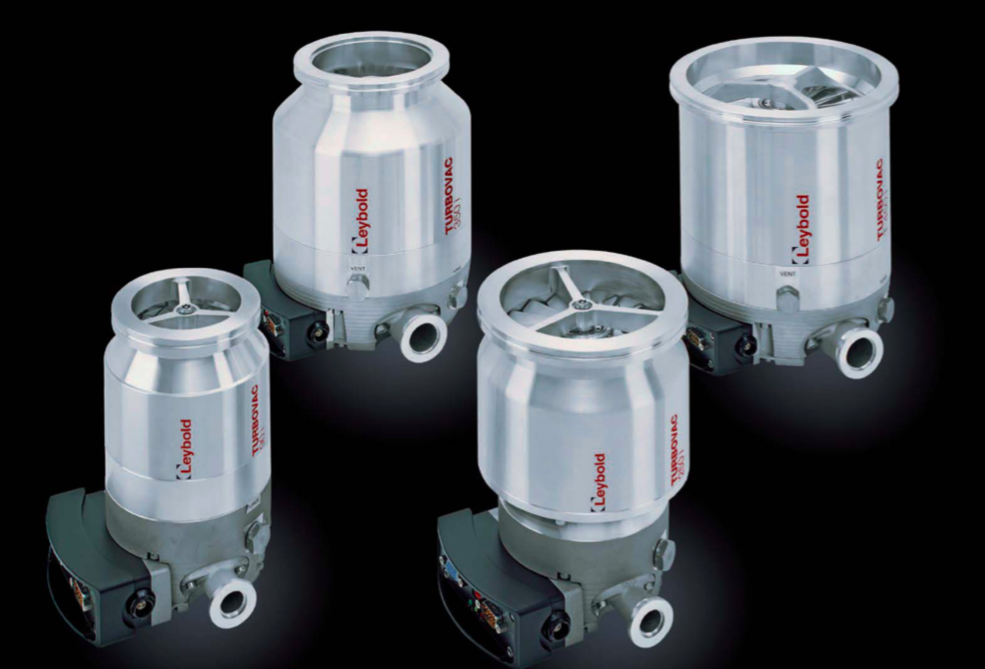 TURBOVAC 90iX, 250 iX,  350iX, 450 iX Series of Turbo Pumps
TURBOVAC 90i, 250 i  350i, 450 i Series of Turbo Pumps
The TURBOVAC i Series provides the cost-efficient solution for basic functions and interfaces. These features include an internal 24/48 V DC frequency converter, status LED's, easy and user friendly interfaces (USB, RS485, 15-pin DIG I/O) along with two accessory controller ports
The TUROBOVAC i/iX Series with the AnyBus extension provides the flexible and numerous special interfaces provided by AnyBus. These interfaces include options for Profibus, Profinet, EtherNet/ IP,  Bluetooth, RS 232, 24V SPS and others.
The TURBOVAC ix Series is designed for end users and R&D applications where a system controller is preferred. Interfaces include vacuum gauge port, 3 ports for accessories, fore vacuum pump control and AnyBus Extension.
Benefits of Extra Pumping Performance
1. Increased Pumping Speed gives,
Higher gas flows at the same chamber pressures
Lower chamber pressures at the same gas flows
2. Increased Compression gives,
Lower chamber pressures
Increased exhaust pressure without effecting inlet pressure (Only a benefit at very low gas flows)
3. Increased Maximum Gas Flow gives,
Higher maximum allowable gas flow rates
4. Increased Backing Pressure gives,
Smaller size roughing pumps possible resulting in cost and footprint reduction

The TURBOVAC Classic Series provide proven high vacuum pumping solutions. These designs are robust, high performance and lower in cost for customers not needing features of higher end pumps. Applications range from vacuum coating on the larger turbo pumps to R&D applications for the 50-360 l/s. These turbo pumps are known for their low cost robust performance. The Turbovac Classic Series are the best pumping performance for the money available.
TURBOVAC i/iX Series Videos