Vacuum Oil
Vacuum pumps and applications differ which can affect the type of oil needed to provide the longest uptime and reliability for the vacuum pump. At Apex, we provide the type of oil recommended by the OEM manufacturer of the vacuum pump for the customer's application. Vacuum oil is not "one size fits all".  Local suppliers typically want to provide one type of oil for all pumps and may not have any idea of process concerns. Pump OEM's oils are typically very expensive relative to ours. .
We also provide synthetic PFPE oil in both new and reclaimed. Reclaimed oil can be half the price of new and just as good
To obtain a cross reference quotation, just contact us or fill the form below with type of oil and vacuum pump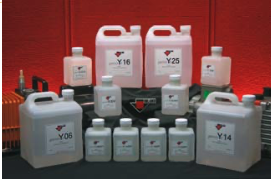 Vacuum Pump Parts
Most Major Pump Manufacturers
Apex is happy to be able to supply vacuum pump parts and spare parts kits for most major vacuum pump manufacturers. These parts perform as well as OEM parts and are less expensive. Another advantage is that we are the one source to go to for access to most all pump parts needed in your facility. In addition to pump parts, we also handle accessories for the same pumps. These accessories include items such as mist filters, dust filters and more.
Below is a listing of Pump Manufacturers we supply:
Leybold Vacuum
Edwards Vacuum
Welch Vacuum
Busch Vacuum
Pfeiffer Vacuum
Ebara
Becker
Stokes Vacuum
Varian/Agilent
Alcatel/Adixen
Ulvac
Fisher Scientific
Galileo
Vacuubrand
Rietschle
Kinney
Precision Scientific
Anest Iwata