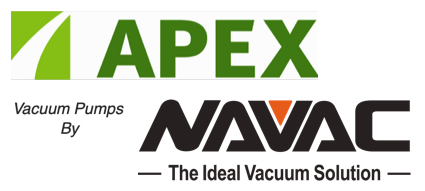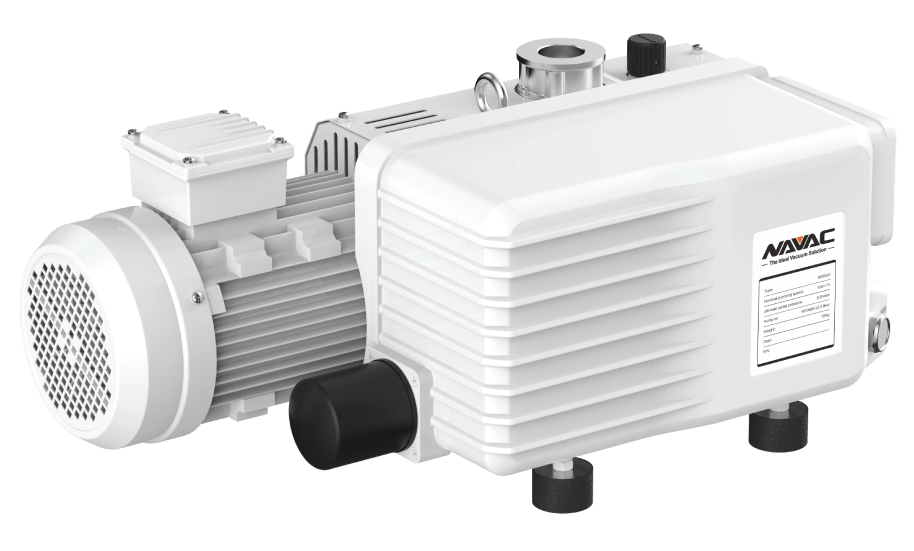 Applications:
Vacuum Evaporation
Food Processing
Vacuum Forming
Vacuum Packaging
Lab Analytical Tools
Leak Detection
Vacuum Furnaces
Roughing Vacuum Systems
Battery Applications
Automotive Parts Applications
Plastics
Product Description: The Apex NRS Single-Stage Vacuum Pumps are a reliable and efficient solution for a wide range of industrial and scientific vacuum applications. This pump is designed to provide consistent and high-performance vacuum capabilities, making it an essential tool for many industries and laboratory applications..
Key Features:
High Pumping Speed: These single stage  vacuum pumps offer a rapid evacuation of air or gases, making it suitable for applications that require quick vacuum processes.
Low Maintenance: With its robust design and quality materials, the Single-Stage Vacuum Pump requires minimal maintenance, reducing downtime and operating costs.
Compact Design: The compact and space-saving design of this pump allows for easy integration into existing systems or placement in tight spaces.
Quiet Operation: The pump operates with low noise levels, ensuring a comfortable working environment.
Applications:
Manufacturing: Ideal for use in manufacturing processes that require vacuum, such as vacuum packaging, degassing, and more.
Laboratory Research: Widely used in research laboratories for various applications, including filtration, chemical processing, and sample preparation.
Pharmaceutical Industry: Suitable for pharmaceutical applications, including freeze drying, distillation, and solvent evaporation.
Food Processing: Used in the food industry for vacuum sealing, vacuum freeze drying and other food processing tasks.
Technical Specifications:
Pumping Speed: Single Stage Vacuum Pumps  from 20 to 300 m³/h
Ultimate Vacuum Level:  Depending on size/models from 0.375 torr to 0.060 torr
Power Requirements: 115 Single Phase (NRS20 only) 200-230/460V 3 Phase 60 Hz, 200-220/380-415, 50Hz
Motor Power Rating: 1 HP to 7.5HP Depending on Model Pump
Noise Level: 71dB or less
Accessories and Options:
Oil Mist Filter Exhaust, Pump Inlet Filters (particulate, liquid & vapor), Vacuum Hardware,
Warranty:
The Single-Stage Vacuum Pump comes with a 12 month, ensuring peace of mind and reliable performance.