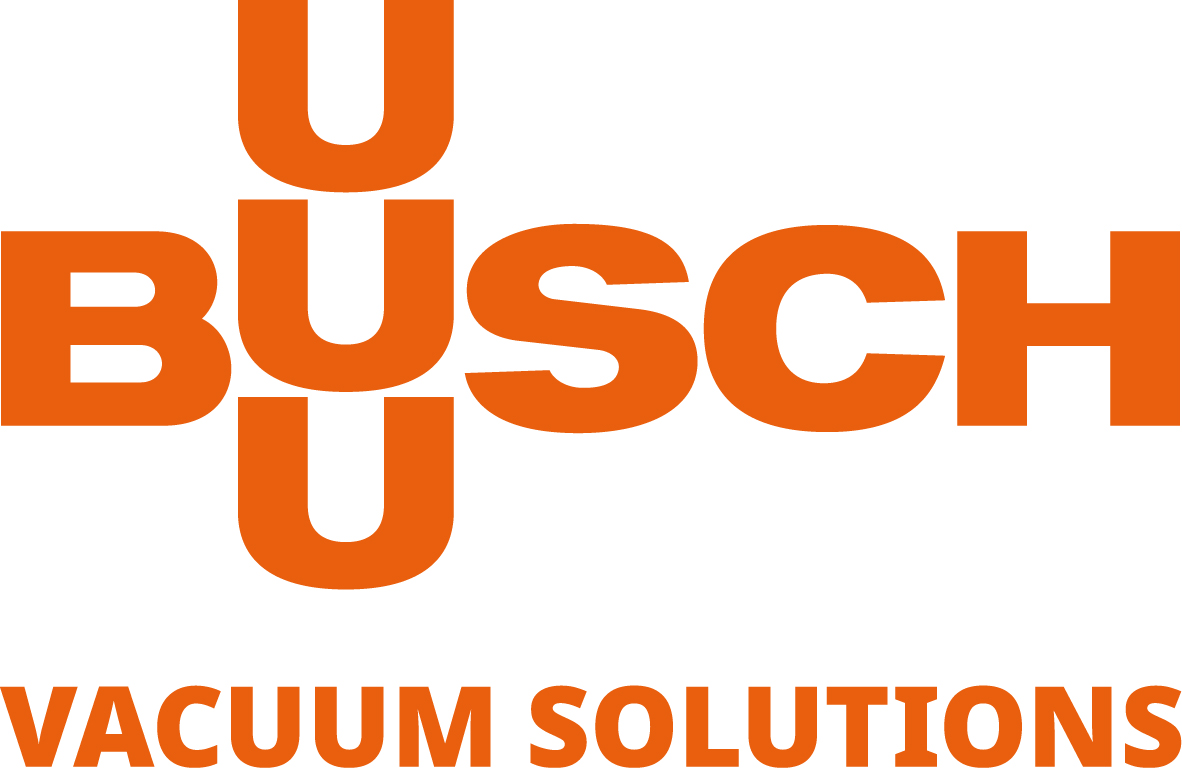 Zebra- Two Stage Rotary Vane
Fossa- Dry Scroll
Cobra- Dry Screw
Torri -  Dry Multi-Stage Rotary Lobe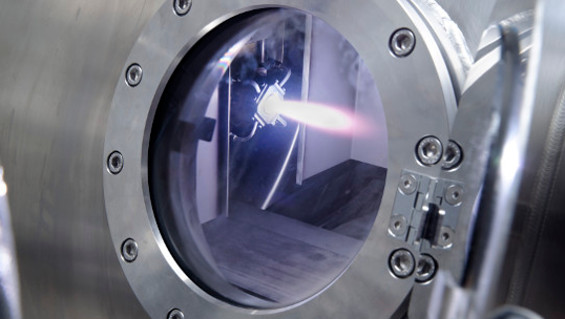 Vacuum is an environment where advanced processes can form and take shape. Achieving proper levels of vacuum for advanced applications require different pump technologies. Economic factors also come into play as initial cost and maintenance of pumps impact product costs. Choosing the proper pump technology so that the process is not affected is a key component to product success.
Busch technology utilizes both oil sealed and dry vacuum pump technologies to provide both cutting edge and economical solutions for customer applications. Contact us to discuss your application and get the best pump technology that fits the budget and process.
Busch ZEBRA
The Busch ZEBRA provides pumping capability from 3 to 90 cu m/hr using oil sealed two stage  rotary vane technology. The ZEBRA is designed to operate in applications from R&D to industrial production lines. Robustness and reliability is the ZEBRA trademark. Ultimate vacuum is down to 0.7 millitorr. Millions of Busch rotary vane pumps are in operation worldwide in thousands of facilities.
The wide range in pumping speeds as low a 3 cu m/hr and a high of 90 cu m/hr make the ZEBRA the choice across a wide array of applications.
Pump Models ( in cu m/hr) 3 - 10 - 15 - 21 - 30 - 40 - 60 - 90
Ultimate Vacuum 0.7 millitorr (ballast closed)  20 millitorr (ballast open)
Busch ZEBRA Rotary Vane Vacuum Pump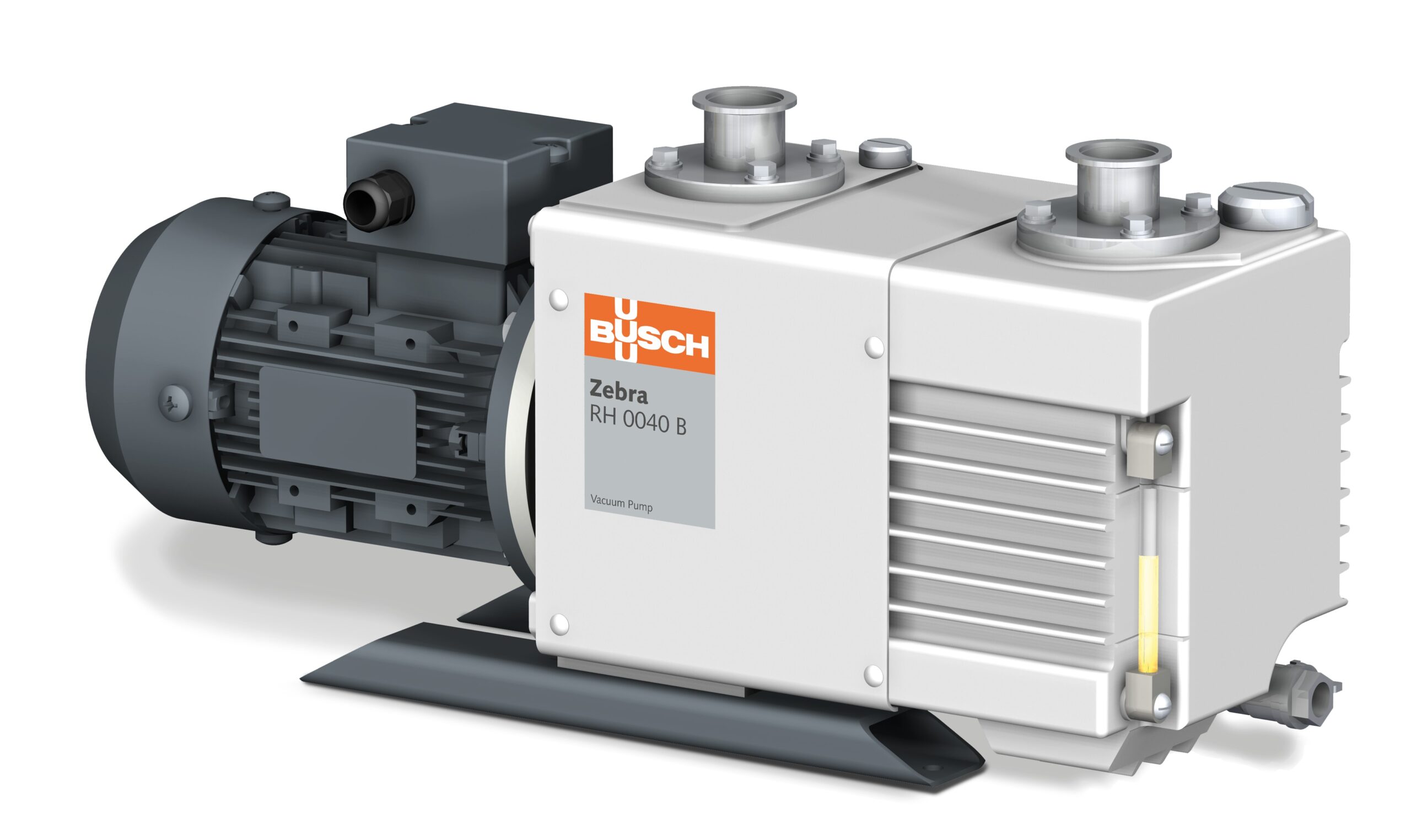 Busch FOSSA
The Busch FOSSA Dry Scroll Pump is the perfect pump for R&D applications and industrial applications that are clean & dry processes. The FOSSA provides clean dry vacuum at the lower pumping speeds. FOSSA is the perfect vacuum pump for backing high vacuum turbo pumps.  Having no shaft seals and life time lubricated bearings provide a long lasting low maintenance dry pumping solution. Tip seals are the most common maintenance task and this can be done locally by the user without the need of any special tools.
The wide range in pumping speeds as low a 3 cu m/hr and a high of 90 cu m/hr make the FOSSA the choice across a wide array of applications.
Pump Models ( in cu m/hr) 15 & 35
Ultimate Vacuum 18 millitorr  FOSSA 15    & 7 millitorr FOSSA 35
Busch FOSSA Scroll Vacuum Pump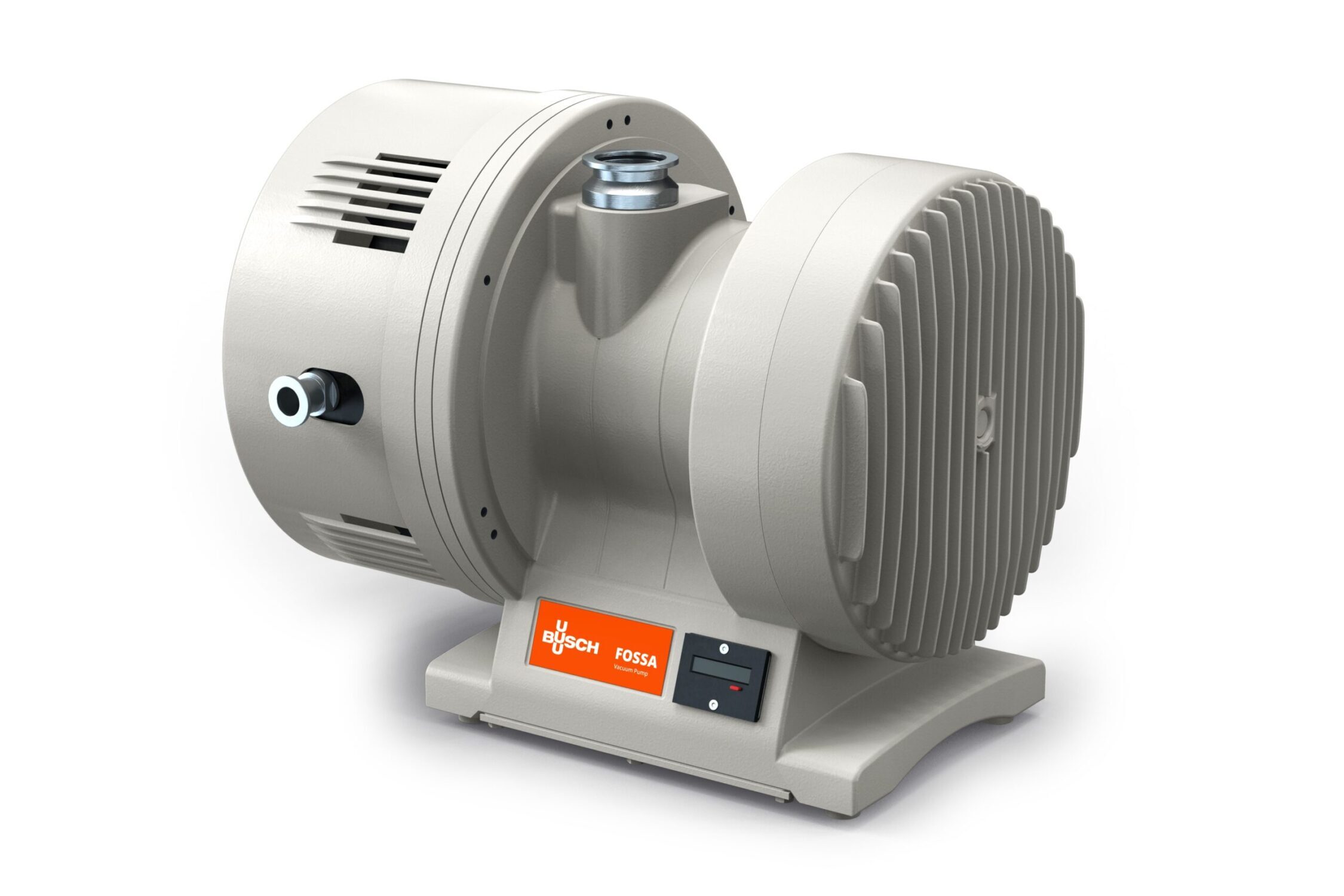 Busch COBRA
The Busch COBRA uses proven screw technology to provide clean , fast pumping of load lock and process vacuum chambers. Two versions of the COBRA are available. The C version for harsh processes and the A version for medium and light duty process conditions. The dual lobe screws operate in opposite directions inside the pump to trap the pumped medium between the cylinders and screw chambers. Screw rotors are finely milled and do not come into contact with each other. I seal and dilution gas system is optional for pumping vapors and condensable gases.
Pump Models ( in cu m/hr) 105 cu m/hr (C Version for Harsh Duty Applications. A Version for Medium & Light Duty)
Ultimate Vacuum 7.5 millitorr
Busch COBRA Dry Vacuum Pump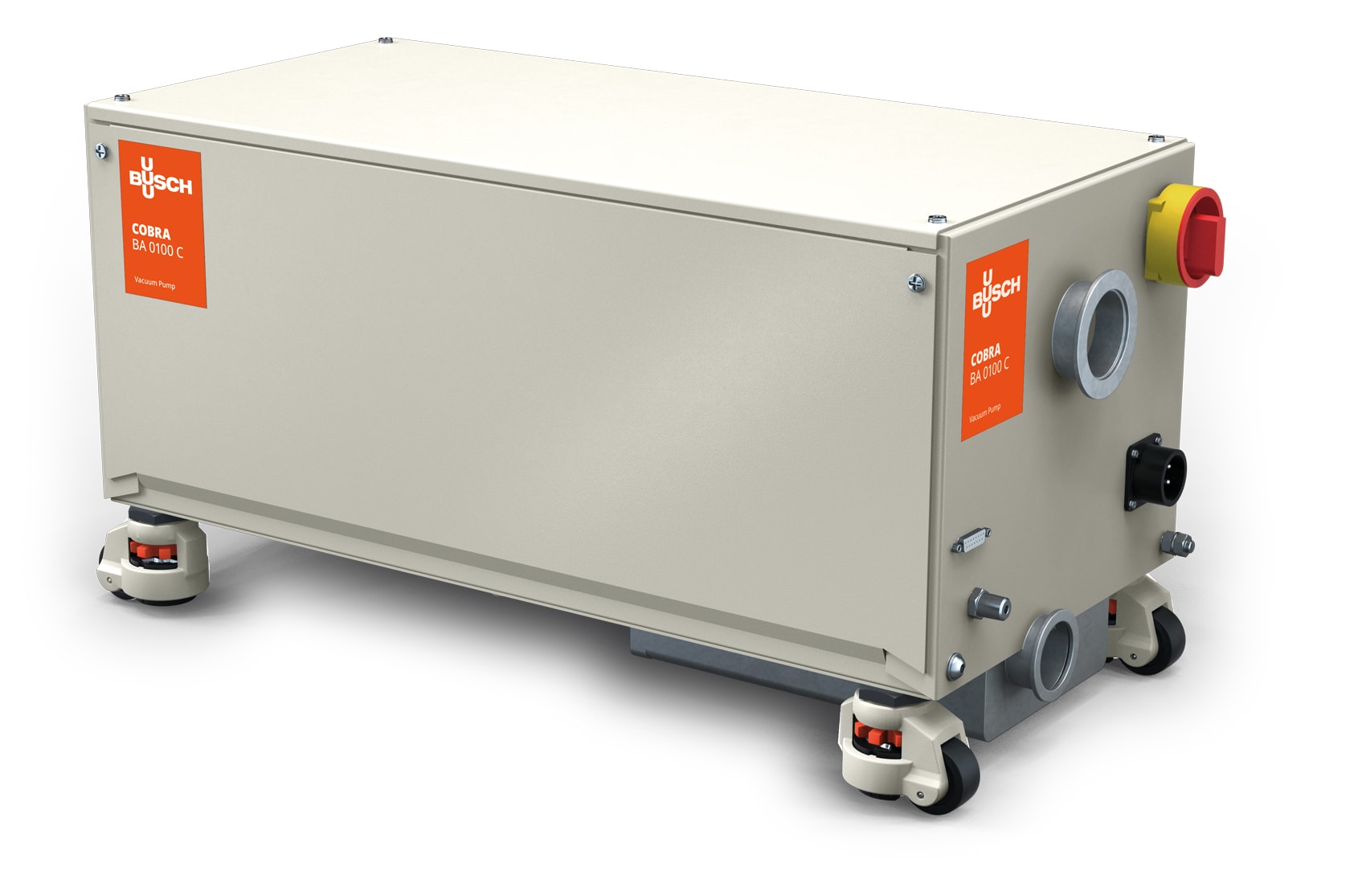 Busch TORRI
The Busch TORRI is a multi-stage rotary lobe technology to provide energy efficient performance.  The directly couples a canned motor brings a compact pumping solution for load lock and R&D vacuum chamber systems. The dry, contact-free operating principle assures minimal maintenance and a long service life.
Pump Models ( in cu m/hr) 100 cu m/hr 
Ultimate Vacuum 7.5 millitorr