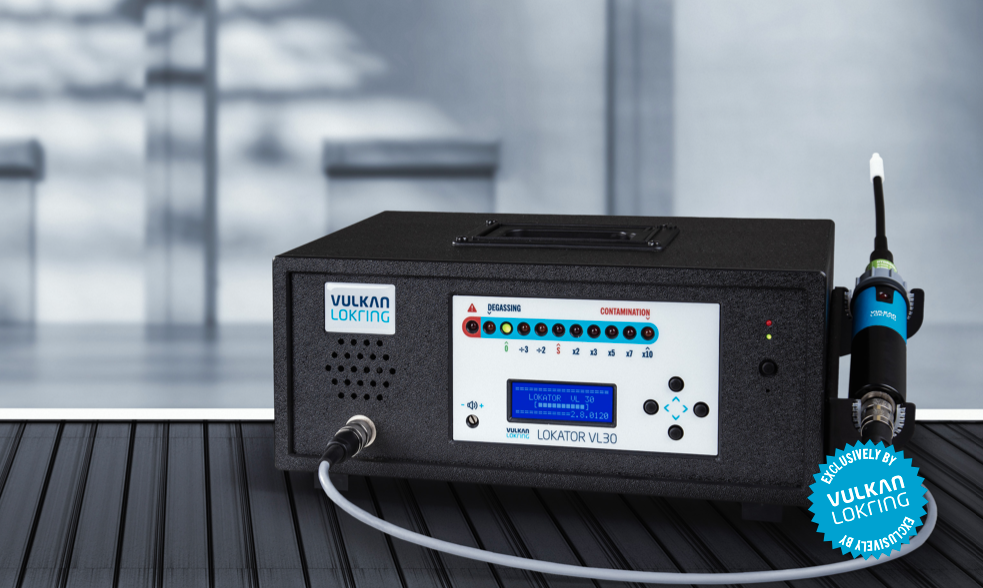 VL30 Hydrogen Leak Detector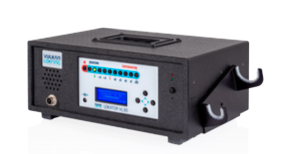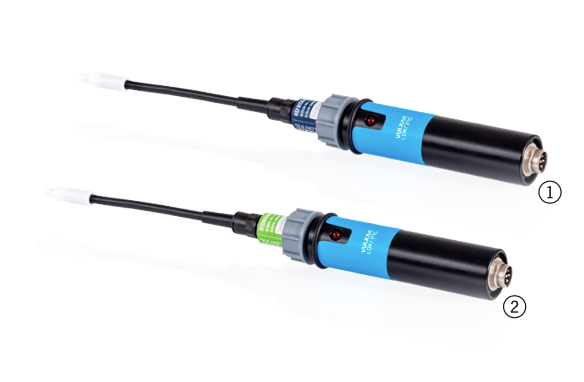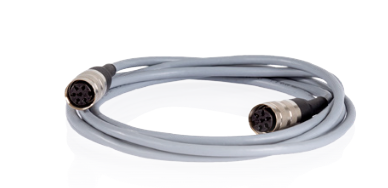 MULTI GAS LEAK DETECTOR FOR INDUSTRIAL LEAK DETECTION (HFC, HFO, R600a, R290, H2 TRACER GAS)
The VL30 is a Hydrogen and Refrigerant Leak Detector for production leak detection sniffer applications. The Lokator VL30 is designed for applications such as HVAC or RAC manufacturing where the leak rates are far below leak test methods such as pressure decay or bubble emission. The ultra-fine leak rate sensitivity in the VL30 also enables replacement of helium sniffers where the cost of helium tracer gas can be replaced by 5% H2/95 % N2, which is a fraction of the cost of helium. Leak checking performance with the 5/95 tracer gas is similar in operation and sensitivity to the helium leak detectors.
Switching the probe to our refrigeration probe, the VL30 can be changed to detect refrigeration gases. Refrigerant gases detected include R290, HFC, HFO, and R600a. Detection limit by tracer gas is as follows:
0. 5 g/yr- R290, HFC, HFO, R134a, R407a, R404a, R410a
0.05 g/yr- R600a
0.3 g/yr (3x10-6 atm cc/sec)  5% H2/ 95% N2
Product Features Base Unit
-Shock proof housing
-Intuitive interface with 4 line LCD
-Easy Low Maintenance
-Simple Calibration
-Automatic zero of background gases (ambient contamination)
- Self-Checking of probe connection
-Audible leak rate indication with adjustable volume
-Optional Battery  Pack w/ 3 hr battery life
Product Features Probes
-Hydrogen Probe detects H2 Gas only
-All Probes Plug and Play
-Red LED Leak Indicator on handle
-Probe consists of suction block, sniffing pipe and sensor cell
Maintenance
All wear parts of our products are simply and quickly replacing : Probes and Detection Cells, Sniffing Pipes, Double Plug Cable.
Applications Include
Coil Manufacturing
AC Assembly
Automotive AC Systems
Refrigeration Systems Manufacturing & Service
Replace Bubble Emission Testing
Water Heater Manufacturing
Medical  Equipment Integrity
Power Generation Applications
Replacement Ultrasonic Leak Detectors
Replacement of Helium Sniffers