Industrial Dry Pumps


SCREWLINE SP250 & SP630
DRYVAC  DV630 & DV1200
LEYVAC LV80 LV140 & LV250
CLAWVAC
Screwline Industrial Dry Pump
SCREWLINE Vacuum Pumps for industrial applications are dry compressing pumps. This means that the pumping chamber of the unit is formed by two synchronized positive deplacement rotors. SCREWLINE Pumps are air cooled from the outside. The SCREWLINE was developed as the low maintenance industrial dry pump.
For standard applications no purge gas is required. However, should the application require a purge gas, then one can be provided.
Because of the cantilevered bearing arrangement for the rotors, a potential source of failure (i.e. a bearing on the intake side) is eliminated. No lubricants from the bearings can enter into the vacuum side of the pump, and any aggressive gases in the vacuum process do not affect the bearings for the cantilevered rotors.
Another benefit of the cantilevered bearing arrangement is easy accessibility for cleaning the pump chamber. This innovative design feature allows the removal of the pump housing without time-consuming and costly disassembly of the bearings. Thus, on-site cleaning of all surfaces in contact with the medium is possible. In particular, if the processes involved considerable amounts of contaminants this is a significant advantage which ensures a long uptime.
Applications:
Industrial furnaces
Coating technology
Load lock chambers
Metallurgical systems
Packaging technology
Drying processes
Degassing
Research and development
Lamps and tubes manufacture
Automotive industry
Packaging industry
Space simulation
Electrical engineering
Energy research
SCREWLINE Industrial Vacuum Dry Pumps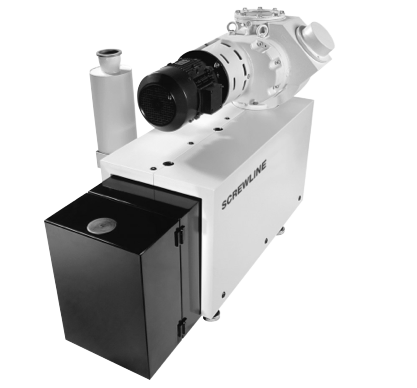 SCREWLINE with WSU Blower Attached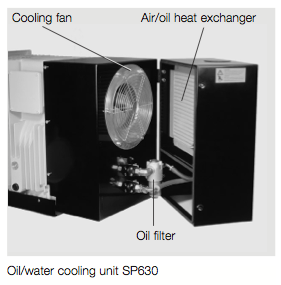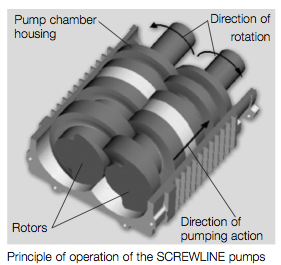 Pumping Speed: 194cfm
Cooling: Air 
Inlet Flange: ISO63
Ult. Pressure (Torr) 3.8 x 10-3
Pumping Speed: 371 CFM
Cooling: Air
Inlet Flange: ISO100
Ult. Pressure (Torr) 7.5 x 10-3
DRYVAC Industrial Dry Pump
The DRYVAC delivers optimum pumping speed with an ultimate pressure at or below 75 mtorr. DRYVAC Vacuum Pumps are suited for short cycle operation (e.g. load locks) or for the evacuation of large vacuum chambers.
The DRYVAC champion models offer reliability in applications with harsh processes. They have been optimized for pumping in photovoltaic and flat screen production processes. The DRYVAC champion offers a high pumping speed for hydrogen and comes equipped with an integrated purge gas system, rendering it insensitive to dust.
The customer benefits offered by the DRYVAC are its compact design, low-profile to operate in tight footprints and the option of being able to easily build horizontally arranged pump systems.
Benefits/Advantages
- Water cooled
-Hermetically sealed screw and Roots pumps, static seals only towards the outside
- Simple mechanical and electrical integration
- Integrated protection function via temperature, exhaust pressure and current consumption
- Small footprint
- Low energy consumption due to optimised rotor geometry and innovative rotor design
- Wide voltage and frequency range: 380-480 V, 50/60 Hz
- UL listed materials (NRTL certifica- tion pending)
- RoHS compliant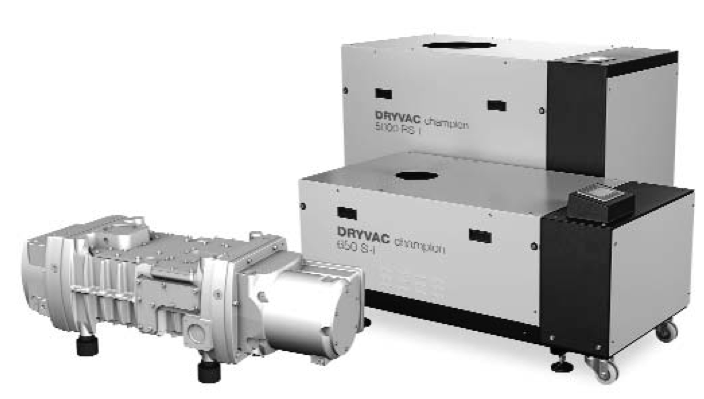 DRYVAC with silencer panels and without
DRYVAC Industrial Dry Pump
Pumping Speed: 265cfm
Cooling: Water
Inlet Flange: ISO100
Ult. Pressure (Torr) ≤ 5 x 10-3 mbar
Pumping Speed: 383cfm
Cooling: Water
Inlet Flange: ISO100
Ult. Pressure (Torr) ≤ 5 x 10-3 mbar
LEYVAC Industrial Dry Pumps
Our new LEYVAC dry vacuum pumps provide power combined with high performance. The two sizes of the LEYVAC Dry Pumps fit nicely within the Leybold dry pump portfolio. The LV 80, LV 80C, LV 140 and LV 140C provide dry pump options to replace a number of wet pump applications with new technically proficient dry pumps. The LEYVAC Dry Pumps were designed for industrial processes and coating applications.
LEYVAC pumps and system combinations provide rugged, reliable and durable dry pumping, ready to operate in harsh process requirements.
The design of the LEYVAC Dry Pumps is based on the proven RUVAC and DRYVAC technology that has for years provided the highest level of service. Range of the LEYVAC is atmosphere to process pressures in the low millitorr range. The LEYVAC pumps can be integrated with Leybold Roots Blowers for enhanced pumping speed for production applications.
Applications
- Industrial furnaces
- Degassing
- Charging
- Casting
- Drying processes in general - Freeze drying
- Packaging
- CVD coating
- Plasma coating - Glass coating
- Web coating
- CVD/PECVD
- Crystal pulling and casting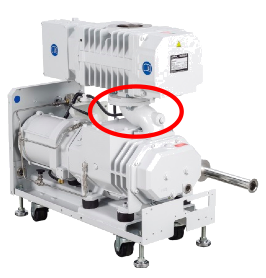 LEYVAC Dry Pump with Roots (Adaptor in red circle)
LEYVAC Industrial Dry Pump
Pumping Speed: 55.9cfm
Cooling: Water
Inlet Flange: ISO63
Ult. Pressure ≤1 x 10-2 mbar
LEYVAC 80C  versions with silencer housing
Pumping Speed: 85.3cfm
Cooling: Water
Inlet Flange: ISO63
Ult. Pressure  ≤ 1 x 10-2 mbar
LEYVAC 140C  versions with silencer housing
Pumping Speed: 147cfm
Cooling: Water
Inlet Flange: ISO63
Ult. Pressure  ≤ 1 x 10-2 mbar
LEYVAC 250C  versions with silencer housing
DRYVAC With 10 Liters of H2O
DV200 & DV 300 Smart Pumping
DRYVAC & RUVAC Explained