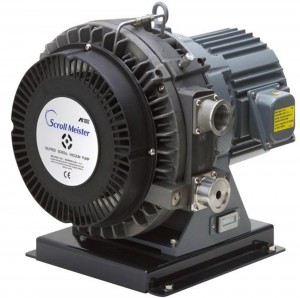 ISP 50-1000 APPLICATIONs
Vacuum Coating (Sputtering , Vacuum deposition, Ion plating)
Accelerator, Synchrotron Radiation
Surface Science
Gas recovery
Leak detection
Vacuum furnace, Heat treatment furnace
Research & Development Laboratory
Vacuum packaging machine
Automotive Brake Fluid
Backing high vacuum pumps
Glovebox Vacuum Pumps
Dry Scroll Vacuum Pumps- Industrial & R&D Applications
Anest Iwata dry scroll vacuum pumps provide oil-free, air cooled vacuum pumping to the low millitorr range.  The Anest Awata oil-free, scroll vacuum pumps are compact and emit less noise and vibration than other comparable dry pumps. Sizing starts at the ISP 50 (50 cu.meter/hr pump speed) and ranges through the ISP 90, ISP 250, ISP 500 to the ISP 1000. Anest Iwata was the first to develop oil-free air cooled scroll pump technology and have been highly valued by customers who need clean, high quality pumping.
ISP Scroll Pumps maintain low power consumption from atmosphere to maximum vacuum.
Anest Iwata Dry Scroll Pumps have been the choice for backing high vacuum pumps at locations all over the world. These robust vacuum pumps can be found at all National Laboratories in the USA and at every major university department such as physics, chemistry, material science and engineering research laboratories.
Service
Service is available for all scroll pump models. Typical service needed is minor at every 8000 hours (or one year, whichever comes first) and major at every 16,000 hours (or every two years, whichever comes first). Minor service includes seals, o-rings, exhaust valve and air flush kit. Major service adds tip seals, bearings and spider to the minor service items. To schedule your pump for service, contact us for an RMA. No evaluation fee is charged for scroll pump service. We also service Leybold SC5D, SC15D and SC30D Scroll Pumps.
Spare Parts and Rebuild Kits are also available for these brands of vacuum scroll pumps. Replacement pumps for these brands are also available from us.
Spare Parts
Spare parts kits are available for all models of Anest Iwata Scroll Pumps. Minor Kits provides seals and o-rings needed along with exhaust and air flush kit. Major Kits adds tip seals, bearings and spider. Pin Crank Kit and Crank Shaft Kit are available as needed. Contact us for quotations on all spare parts.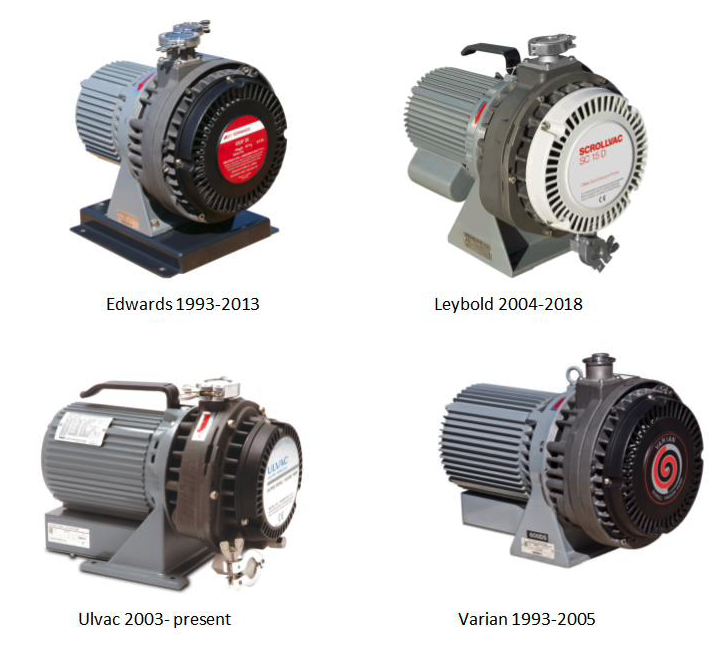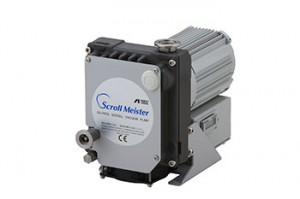 ISP-50 Scroll Pump
Pump Speed (50/60 Hz) - 50/60 l/m (1.8/2.1cfm)
Ultimate Pressure 0.11 torr
NW25 Flange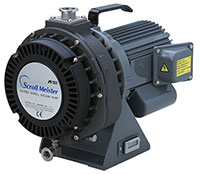 ISP-90 Scroll Pump
Pump Speed (50/60 Hz)- 90/108 l/m  (3.2/3.8cfm)
Ultimate Pressure 0.037 torr
NW25 Flange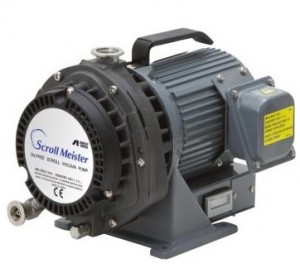 ISP-250 Scroll Pump
Pump Speed (50/60 Hz)- 250/300 l/m  (8.8/10.6cfm)
Ultimate Pressure 0.037 torr
NW25 Flange
ISP-500 Scroll Pump
Pump Speed (50/60 Hz)- 500/600 l/m  (17.7/21.2cfm)
Ultimate Pressure 0.0075 torr
NW40 Flange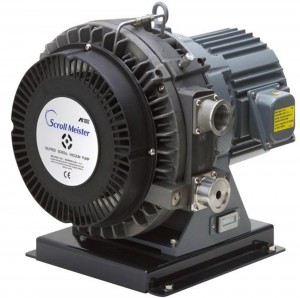 ISP-1000 Scroll Pump
Pump Speed (50/60 Hz)- 1000/1200 l/m  ( (35.3/42.4)cfm)
Ultimate Pressure 0.0075 torr
NW40 Flange